ABOUT
US
We are ImageCleanup, Our Quality Is Our Pride!
Welcome to ImageCleanup

We are a division of Quality Punch which is an Award Winning Company offering Graphics, Vector Art and Digitizing Services. We have been working as Image Cleanup Specialists since the past 5 years. This in combination with our graphic design skills puts your photographs in the best and most capable hands.
QualityPunch!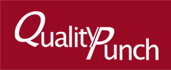 Established in 2004, has won 37+ Industry Awards (ISS & Stitches). We pride ourselves in giving our customers the best Quality & Customer Service that they can get. We are also picture/photograph digitizing experts.
OUR
TEAM
Our amazing team members.

Why Us?
We are a team of 200+ ImageCleanup expert designers for all your ImageCleanup needs. We take pride in our quality and customer service.